Episode #2: Pete Rose's Underpants
In this very special episode of Just The Tip, Amy and Paul discuss famous people.
Direct MP3 Download
SHOW NOTES
---
This episode was sponsored (appropriately enough) by: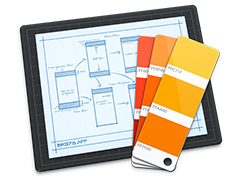 MartianCraft's Briefs: Briefs aren't just for lawyers and underwear models anymore – if you're an iOS App Developer, MartianCraft's Briefs is for you. Use it to deliver high-quality iterations of your design with much less effort, getting you the feedback you need, faster.