Episode #1: But Not by Blood
In this very special debut episode of Just The Tip, Amy and Paul discuss the burden of family.
Direct MP3 Download
SHOW NOTES
Subscribe in iTunes to catch every episode of this hot new series.
---
This episode was sponsored by: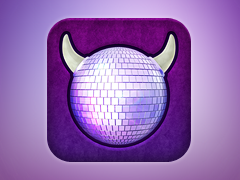 Steamclock Software's Party Monster: Party Monster is a funky queueing DJ for iPhone and iPad. Spend $2 just to see the second-greatest preference of all time.